Harvesting over thousand cassava plants in Taiwan in 2019!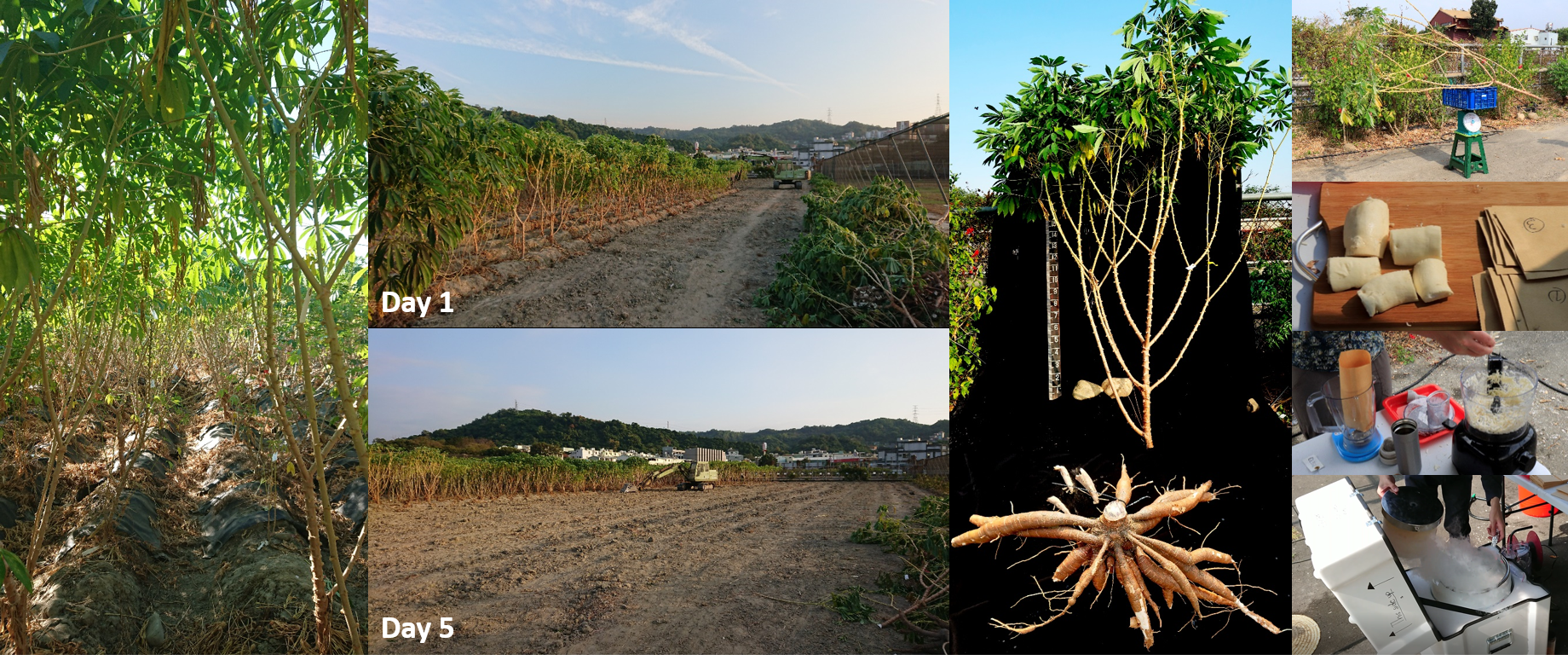 The Cassava Source-Sink projects main goal is to boost cassava yield by stimulating assimilation, allocation and utilization of carbohydrates. To this end, we create cassava plants with alterations in source- and sink metabolism and test them for their performance. Since reliable growth and yield data for a crop like cassava can only come from a field in proper climate, we perform annual field trials in Africa and Asia.
In 2019, we tested around 1600 plants spread over 89 cassava events for their performance in Taiwan. Plants were grown in the open field from March until December. Recently, a team of CASS scientists supported by several field workers and students concluded the trial by sampling and harvesting the field over a period of eight days. Harvesting this field of 3 – 3.5 meter tall cassava plants with rootstocks of up to 10 kg with the help of chainsaws, excavators and chopping knifes was a very exiting experience. We would like to thank Anna Magdalena van Doorn, Armin Schlereth, David Rüscher, and especially the NCHU team around Wilhelm Gruissem and Shu-Heng Chang for their great work in this activity!
In behalf of CASS,
Wolfgang Zierer
Pictures and videos made by Shu-Heng Chang, Anna Magdalena van Doorn, Wolfgang Zierer