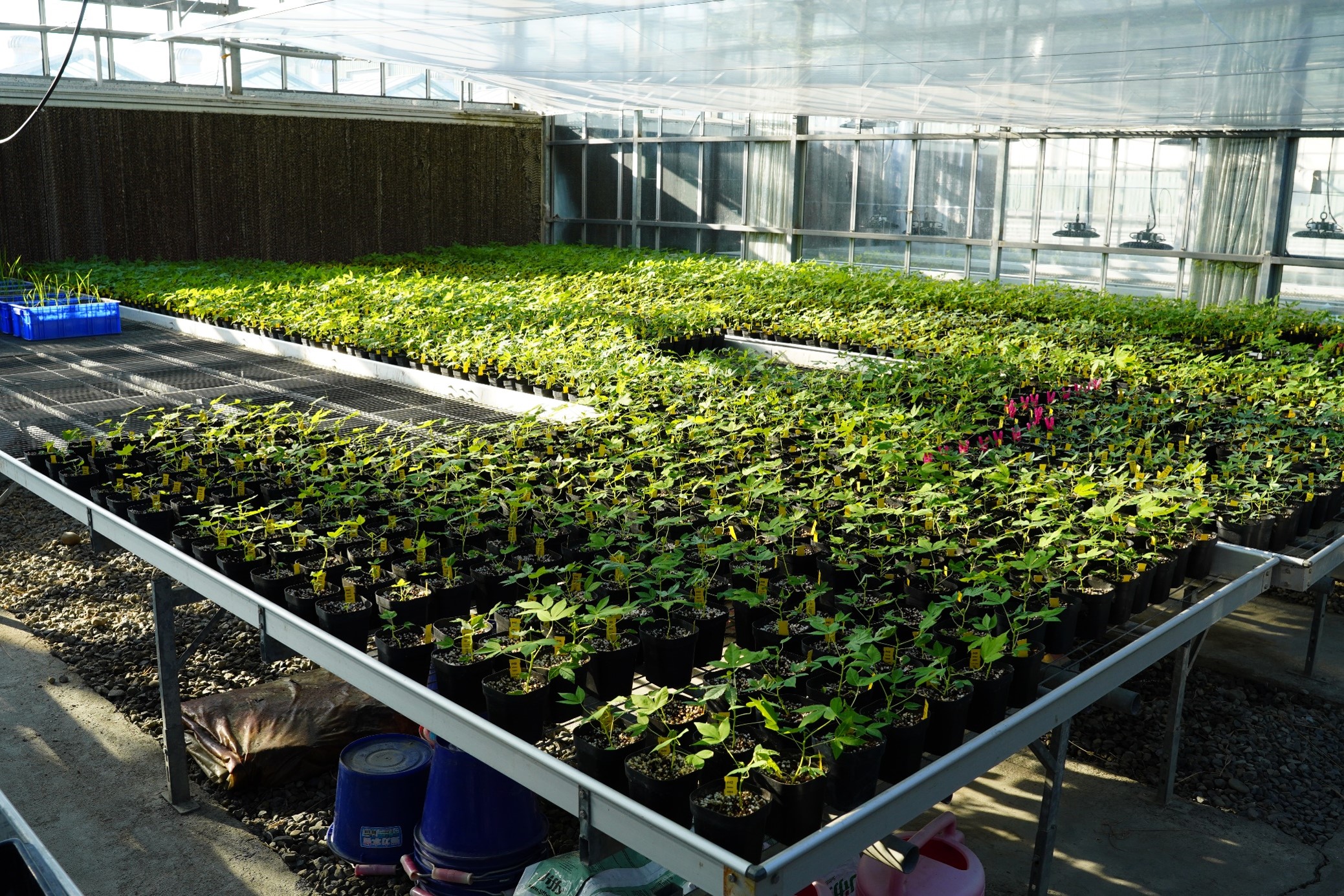 Cassava plants in the greenhouse in preparation for field planting; Picture taken in Taichung, Taiwan March 2023
Last season, we initiated a confined field trial comprising 1600 cassava plants, testing 16 different biotechnological concepts at once. The trial was accompanied with detailed phenotyping and harvested in December last year. The obtained data revealed promising results for concepts centered on assimilate transport or storage metabolism.
To validate the data obtained, and to also test additional concepts, preparations for a new field trial are under way. Almost 5000 in vitro plantlets were prepared and shipped to NCHU Taichung, Taiwan in January this year. The local team transplanted the plantlets to soil pots and is nurturing them in the greenhouse until they can be planted in the field. Currently, soil preparations are ongoing to prepare the field for cassava planting in the coming weeks.
In parallel, we are working on the analysis of last years material to confirm transgene expression and to test the expected metabolic effects. Additional greenhouse experiments are also being conducted to deepen our understanding of the promising plant lines.
We are looking forward to this year's growing season with high hopes that the promising results from last year can be observed in more independent plantings. As always, we are deeply thankful to our great team members from NCHU Taichung, ETH Zurich, FZ Jülich, and FAU Erlangen!